Today we will go through how to draw batman cartoon character. Creating digital illustration is a great way to earn an extra income. However, how do you do it?
Just like other skills, you can easily learn and practice and be able to create master pieces that you can sell or as per request. In this tutorial, I will show you How To Draw Batman.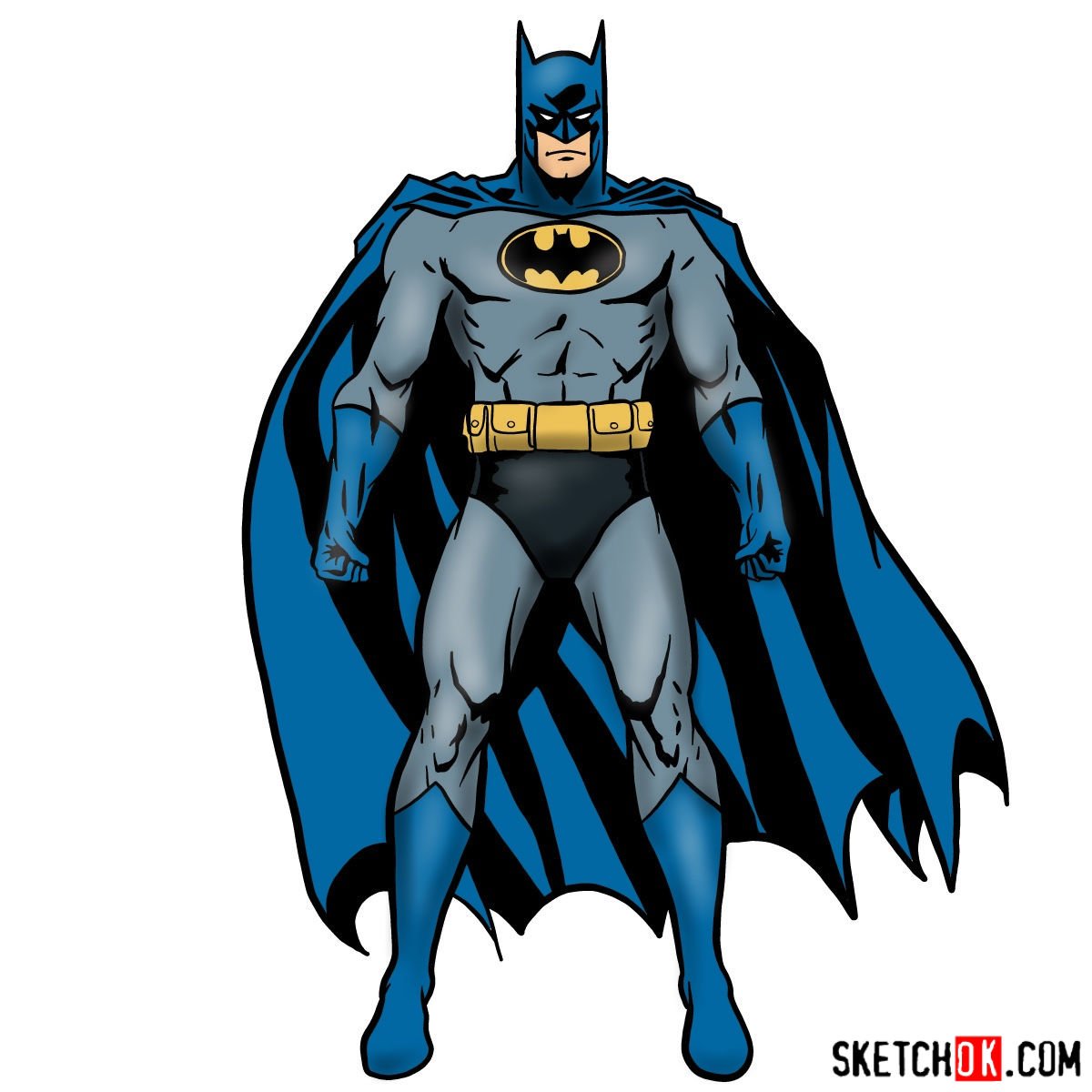 For this tutorial you will need a number of things. However, they are cheap and easy to find. We intend to end up with a high resolution vector image.
To carry out the task you will need a drawing application or software. You can use a 12$ per month Adobe illustrator subscription. However, if you go for or Simbanss PicassoTab, then you will have a free preinstalled copy of Autodesk SketchBook on purchase. Additionally you will not need a computer or a Laptop to use because Simbanss PicassoTab, does not need a computer.
We want the project to be as cheap and beginner friendly as possible so we will use a cheap drawing tablet that connects to a computer. We will need a desktop computer.
Adobe Illustrator
Adobe illustrator is the software that you will use to make the drawing. If you do not have the software, you can get it here for 20$ per month. Get Adobe Illustrator. This guide assumes you have some beginner or intermediate knowledge of the software so we will not go into tools. If not and you would like to fully learn how to use the software here are Adobe illustrator classes that can help you out.
Cheap Drawing Tablet
You can use any drawing tablet you like whether standalone or traditional, but for the sake of budget we will use a cheap one that is not a standalone drawing tablet. This means we will need to connect it to our PC or Mac. We will use Huion Inspiroy H430P which is one of the cheapest drawing tablets you can buy.
To connect to a PC or Mac we will need Astropod for Mac and Easy Canvas if you are on PC. How to use iPad as a Drawing Tablet for MAC. There are ways to use your phone as a drawing tablet but i do not recommend.
The Huion Inspiroy H430P will only cost you a little over 30$ so it is very economical. This is however a temporary solution and if you want to draw in the long run and professionally, then i recommend you invest in a standalone drawing tablet such as Simbanss PicassoTab.
Below are some articles we have written about the best of them you can choose at any price range.
Once you have all this we can get into drawing Batman.
How To Drawing Batman visual guide
Original Guide by sketch ok
How To Draw Batman step by step
Draw a little foundation.
Make an exterior drawing of Batman's mask.
Draw a brief on the eyes and mouth and interior mask design.
Add a little shade on the mask.
Draw the shoulders with a cape beginning to form up.
Draw the biceps and drop a little bit on the cape.
Drop the outer abdomen lines and add the belt.
Finish up on the arms.
Add shade on the arms.
Draw the Batman logo and add pants.
Draw the thighs.
Finish the rest parts of the legs.
Add shade on thighs and the knee cups.
Drop fully the cape.
Add shade on the cape.
Erase the foundation outline.
Add batman colors to drawing.
And that's how you go about a Batman's drawing.
About Author